Product Details
Complete Diesel Engine Dyno System PTD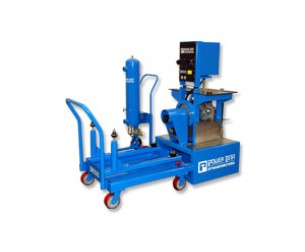 HP: up to 400 HP (298kW)
Torque: up to 1,000 ft-lbs
Speed: up to 6,000 RPM

The PTD small engine dynamometer system is specifically intended for customers who require an affordable solution to testing smaller engines, particularly 4 and 6-cylinder diesel and high speed 8-cylinder diesel engines. The PTD small engine dynos offer the proven reliability of Power Test small engine dynamometers and accessories along with an easy-to-use load and throttle control system with full-featured data acquisition.

The PTD small engine dynosystem contains everything required to perform repeatable engine certification. One of our popular 111D (300HP) or 211D (400HP) dynamometers is combined with a base module, docking cart system, built-in engine starting, computerized data acquisition, throttle and load controls, engine connections and a cooling column. This small engine dyno package arrives ready to go to work.