Product Details
Topline Filter Housings TBF-0101-AB(BB)10-020A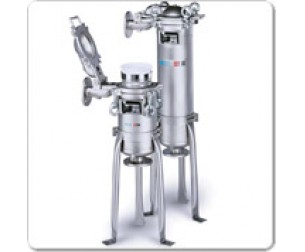 • A TOPLINE is the finest single bag filter housing available, From its high-performance design to its heavy duty investment-cast components, everything about TOPLINE is simply the best.
• Side inlet, flow through the top design results in a minimum headroom of unfiltered liquid for easy bay change-out as well as providing optimum sealing of the filter bag.
• For filter bags sizes 01 and 02.
• Available in 304 or 316 stainless steel construction for high corrosion resistance
• A smooth, bead-blasted finish, coupled with a minimum 2-weld design, makes it easy to completely clean the interior of the TOPLINE housing.
• TOPLINE housings... for applications too demanding for ordinary bag filters.