Product Details
Sideline Filter Housings SBF-0103-AB(BB)10-020A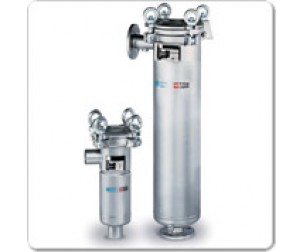 • A SIDELINE housing is a solid, investment-cast filter in the medium cost range.
• A SIDELINE housing offers a standard eye-bolt closure and a choice of 2" ANSI flanged connections as standard.
• For filter bags sizes 01, 02, 03 and 04.
• Type 304 or 316 stainless steel construction means superior corrosion resistance and consistent performance, year after year.A smooth,bead-blasted finish coupled with SIDELINE's minimum 2-weld design, makes it easy to completely clean the interior of the housing.
• SIDELINE housings... for all heavy duty industrial applications.