Product Details
Portable Dyno Z-Series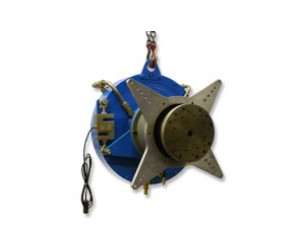 HP: up to 600HP (447kW)
Torque: up to 1,300 ft-lbs
Speed: up to 6,000 RPM

With an engine speed range of up to 6,000 rpm and capabilities of up to 600 horsepower, the Z-Series portable dyno is an efficient way to test most high-performance diesel and gasoline engines in facilities with limited space.

The Z-Series portable dyno is designed to attach directly to the rear of the engine, allowing for portability and the use of nearly any engine stand. Z-Series portable dynamometers accommodate SAE #1 to #5 size flywheel housings for a wide range of dyno testing capabilities.